I'd like to say a special thanks to writer G. Wayne Miller. Wayne has helped me out numerous times. When I first started my podcast Dark Dreams, he was one of the first people i contacted. I read Wayne in the Horror Show magazine in the late 80's and his short story
After several months of not hearing anything(which was the fault of facebook, the message went into a folder he would only see by chance) Wayne contacted me and said yes to Earl Wynn reading his story for the podcast. After that, Wayne read some of my work and was encouraging. Then I got the chance to interview him for the podcast. He was a great interview and had loads of great stories and advice. He even made an appearance on my Blackout City podcast with a backup story to the ones about the main character, Joe Smoke. He has also helped out with a story in my and Nathan Roawrk's magazine Nightmare Illustrated.
Wayne has come through for me again. This time he will pen an introduction to another shared world anthology Gavin Chappell and I have put together. After several tries of getting other writers to do this, all it took was an email to Wayne and he graciously accepted, even though he was busy. Wayne is not only a talented writer of dark fiction and mysteries, he is a helluva journalist and author of several books of non fiction, and on top of that a prestigious documentary filmmaker!
i owe Wayne a lot. He's always glad to help out. in my own very small way, I'm including links to his website, covers to his books and link to his Amazon page.
Thank you G. WAYNE MILLER!!!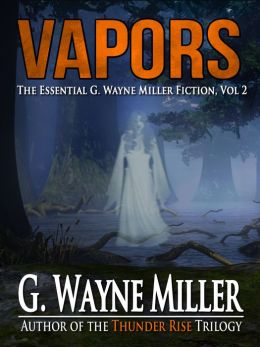 http://www.gwaynemiller.com/